Loveland, Ohio – In honor of the Loveland High School Spring Athletes and Class of 2020, the lights of Tiger Stadium were turned on for 20 minutes last evening.
Watch this heartfelt video greeting that Principal Peggy Johnson recorded for the students about the tribute.
Tigers @classof2020LHS pic.twitter.com/tpw3hTm8j8

— Peggy Johnson (@LHSTigrInCharge) April 20, 2020
In honor of our Spring Athletes and Class of 2020. These lights are on for you this evening. We appreciate all your dedication and commitment. We miss you ALL! Forever, Go Tigers!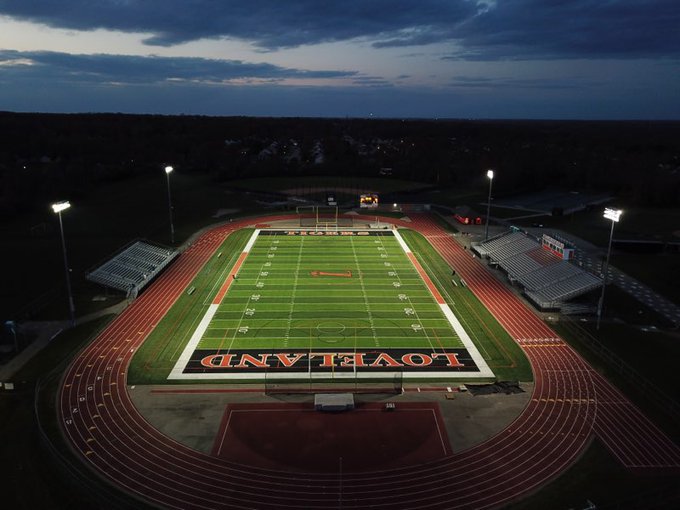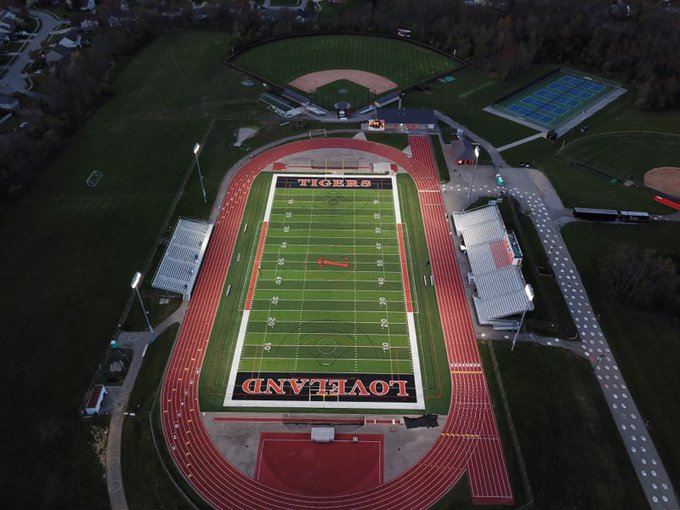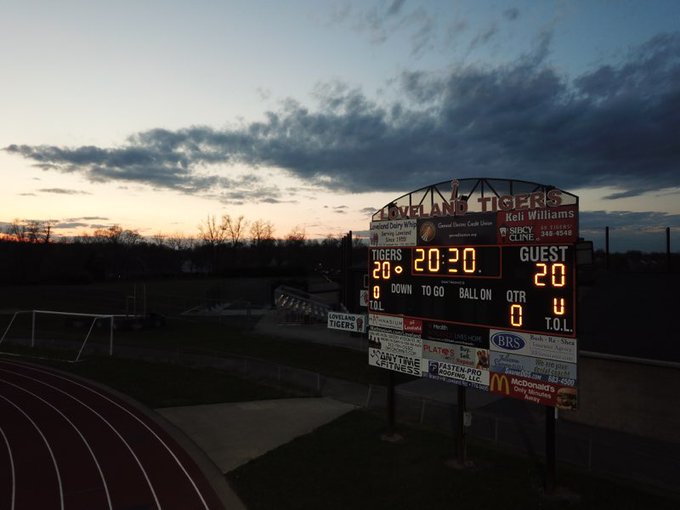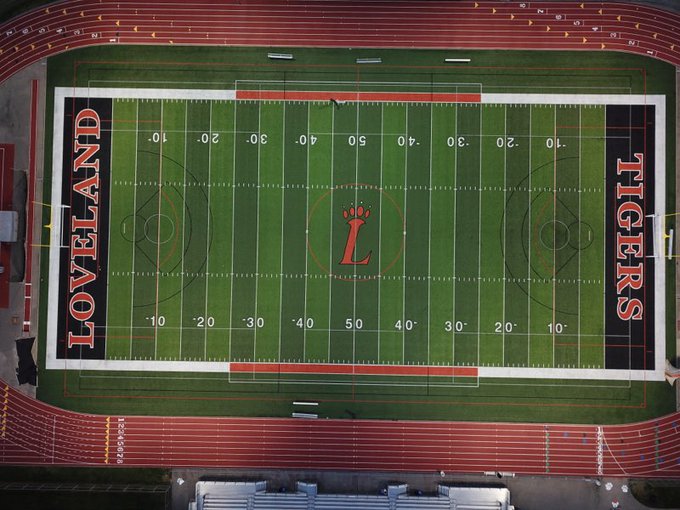 BUY your Loveland Tiger Spirit Wear
New items have been added to our online flash sale. Available for a limited time! Up to 33% off items below! https://rpdiamond.com/products/ols/categories/sale-items